Thank you for visiting!

Here at Windom Mortgage Services we have a deep understanding and passion for helping our clients achieve the dream of home ownership and offer many loan programs for them to do just that. Please explore our site, contact us with any questions and we look forward to serving you!
We're home loan experts dedicated to making sure your home purchase or refinance experience is top-notch
GETTING A HOME LOAN
SHOULDN'T BE HARD
SEE HOW SIMPLE IT IS
The Loanzify App guides you through your mortgage financing and connects you directly to your loan officer and realtor.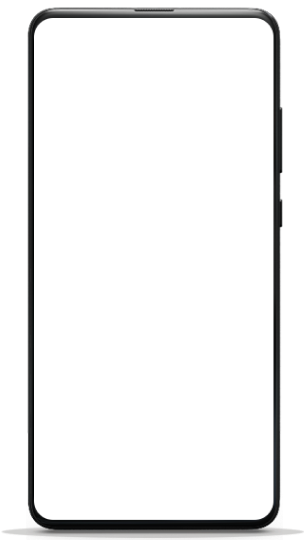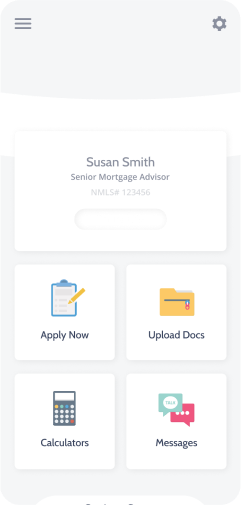 MORTGAGE PAYMENT CALCULATOR
Calculate how much your monthly mortgage payment could be.
Mortgage Broker in Sarasota County, FL
We are a full service mortgage company based in Sarasota, Florida. We specialize in conventional and government loans throughout the state of Florida . Whether you are buying a home, a vacation home, investment property, building your dream home, refinancing or need a Reverse Mortgage, we can help you realize your dream of home ownership or save money when getting your new lower monthly payment. In terms of Purchase Loan programs, we offer the following: FHA | FHA 203k | VA |Conventional | Jumbo Loans to $3M, 89.99 LTV, Credit 680 | USDA | Reverse Mortgages

Ask us about bank statements only for income. No tax returns, W-2's or paystubs.
Building a Home? One-Time Close Construction Perm Loan

s*
*Conforming loan limit to $726,200. Loan amounts to $2,500,000. Qualify with bank statements only. Elite pricing on conventional and jumbo loans
View the Upfront Mortgage Broker Commitment PDF
Learn - Loan Basics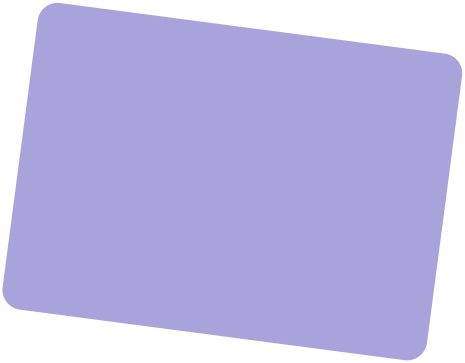 Learn -Loan Process
I think it need to be noted that Bob wanted to come to the Closing but due to the Covid-19 Pandemic, he was not able. This should no way reflect poorly on him. He was BEYOND amazing and I am very glad I went with him!! I cannot say enough good things about Bob. :)
You were the hero in my pro bono case where the Reverse Mortgage was the best exit strategy. I'm not an elder law attorney, but I sing your praises to the ones I know.
Thanks so much Bob! We absolutely love it down here and meeting folks like you have made it even better! Quick story... I actually referenced our home buying experience to a customer yesterday... WWT (the company I work for) prides itself on our customer service, and how we differentiate ourselves in the market. We feel we partner differently with our customers and help to "Simplify the Complex". When talking about WWT, I said it was like my recent home buying experience.. How I feel so taken care of. I have a team behind me.. keeping it all running smoothly. Although this is my first time buying a home, I've heard horror stories. I'm glad I can say, "I don't feel that way". Thank you Bob!! Best, Todd
Thanks so much for all your help you were truly a professional. And will receive all my recommendations for anyone looking for a mortgage or refinance. Job well done. Very timely. Thanks again.
It is with much enthusiasm that I recommend Windom Mortgage Services. After researching many companies, we chose Bob Windom twice within the past 4 years for two home purchases. Bob and his entire staff have always been honest, reliable and readily available when we needed him. Many times, quick turnarounds were vital and they never disappointed us. It's my pleasure to recommend Windom Mortgage Services without any reservations.
Found Bob to be honest and straight forward; intelligent, well informed. In tuned to the Sarasota Real Estate market.
Thank you for the birthday wishes! I often brag how quickly my refinance was completed. Hope you are doing well!! Thank you again!
Words can't even express how grateful our family is for all your hard work you've put in to make this happen for us......you've definitely gone above and beyond. We are beyond excited to be getting the keys to our new home tomorrow, this truly is a dream come true for us!! Both you and Debra have been so wonderful to work with and I know without all your experience and expertise we wouldn't have made it past all the bumps in the road. I can't say enough great things about our experience, every time I had a question or needed guidance you were both right there to help out day, night or even weekends......that's pretty much unheard of. We will definitely refer anyone we know to you????. Thank you so much for not giving up on us.....you not only took on the challenges but exceeded our expectations finding us an excellent loan with an excellent rate. Thank you again!!! We truly can't thank you enough!
Kristen, Travis, Mason and Ethan
Punta Gorda, FL
You and Debra were very professional, helpful and thorough throughout the process. We were extremely happy and satisfied every step of the way and I will definitely refer you to anyone seeking your services. Thank you so much, Barb
Barb O - 2018
Sarasota, FL
Dear Bob, Well the dust has settled enough for us to spend a little time looking back at how far we have travelled in the last 12 months. It seems a long time since we asked a friend in Sarasota for a recommendation to a good mortgage adivsor who could put an unusual package together. Your name came from a mutual friend whom I trust, respect and admire - so Gayle and I entered your offices in the knowledge that we were likely to receive good customer service. We presented you with a challenge - an English couple with 5 children, looking to build a substantial home in the area, looking to re-locate a successful business but with no track record in the USA. We wanted to find a lender, without paying extortionate fees and interest. We wanted someone to "hold our hands" through a foreign financial system, we wanted a project manager to look after our interests whilst we continued to live and work in the UK and finally, we wanted someone who listened, understood and acted as our friend and advocate. Bob, you have been a perfect choice in all categories and we thank you from the bottom of our hearts for helping us to make a lifetime dream come true.
Bob, Thanks, job well done. The check is deposited and just waiting for it to clear my bank.
Hi Bob, Thanks for checking up to see how everything went. It did go very smoothly. Working with you was a pleasure, I would recommend you to anyone. You did a great job of explaining all of the different facets to this difficult process. Yes I feel very fortunate to get such a low rate, especially since it was only that low for a short period of time. I guess I managed to time at least one thing in my life perfectly. Thanks again, Lori and I are very happy with the new mortgage, I hope business stays good for you, have a great Christmas.
Thanks Bob. We got the mortgage payment and set up for the automatic withdrawal from here on out. Coincidentally, I gave your name to 3 friends yesterday evening, 2 of whom are real estate attorneys and the other is a real estate agent. I shared about about how great our experience was. You're the only person I'll refer business to. Don't forget to give us the heads up when you and your wife plan a trip to Naples.
Bob, I am typing this e-mail with my wife and daughter over my shoulder. We just want you to know that we have been working on this process on and off for about four years. During that time, we had gotten to know a few mortgage brokers. At the end of each time, the process rather fell apart for one reason or another. On our last attempt, we did our web search and found the organization, UMB. That is how we found you a couple of years back. I read the statement from UMB and it talked about honesty, integrity, and most of all, being upfront and open. We just want you to know Bob that you lived up to every part of that. You were always actively working to help us. You exercised extereme patience as you explained the different parts of the process. Sometimes more than once. We consider ourselves very fortunate to have run across you. Not only will we recommend you but also actively send business your way if the opportunity arises. We are very excited about moving into our new home and we know that we could not have done it without you. Thank you so much Bob.
Dear Bob, i would like to extend my greatest gratitude and thanks regarding your services during this loan process. Although it was a difficult file to work on, there was a high degree of efficiency that truly made it easy, the communication and information flow was beyond excellent. I sincerely appreciate the personal support and wish your business continued success moving forward. After seeing your proven professionalism and insight, I will highly recommend your services to anyone who is looking for a quality loan provider in the future. If there are any places you would like me to leave feedback, do let me know. Many thanks, Arun
Bob, Thank you for all of your assistance during the loan process, it definitely made my life easier. I will absolutely put you in touch with anyone in the market. Thanks again and have a great day. Best Regards, Scott
Scott & Kristine B.
Bradenton, FL
Hi Bob, It went very smoothly. You and Debra are the best. The title company was also great! I will definitely refer you to my friends and family. Kindly, Barb
More Mortgage Options = More Happy HOMEOWNERS